COLORADO CUSTOM COOKIES

is currently

NOT taking orders

Please check back to see when I open my calendar for 2021 or follow me on Instagram @coloradocustomcookies
Thanks for supporting my Home Business!
Sample of DIY Kits Available to Order or Customize a Kit!
DIY & STAY AT HOME COOKIE KITS
THEMES;
GRADUATION 2020
SPORTS
UNICORNS & MERMAIDS
SWEETS
SUNSHINE & RAINBOWS
SOUTHWESTERN
CUSTOM THEMES AVAILABLE:
6 COOKIE KITS HAVE 2 EACH OF 3 DIFFERENT DESIGNS
12 COOKIE KITS HAVE 4 EACH OF 3 DIFFERENT DESIGNS
6 OR 12 FRESH BAKED COOKIE KITS
4 ICING COLORS, 2 oz each (6 COOKIE KIT) $21

5 ICING COLORS, 4 oz each (12 COOKIE KIT) $42
2 PACKAGES OF SPRINKLES
EACH COOKIE IS INDIVIDUALLY HEAT SEALED
INST​RUCTIONS on how to decorate them yourself.
Great for Kids and Adults to do together
COVID 19: COLORADO CUSTOM COOKIES IS IN COMPLIANCE WITH THE STATE OF COLORADO'S STAY AT HOME ORDER.
DURING THE STAY AT HOME ORDER,
ALL COOKIE ORDERS WILL BE PORCH PICKUPS ONLY.
ORDERS WILL HAVE A PRE-ARRANGED PICK-UP TIME AND YOUR ORDER WILL BE ON A SHELF NEAR MY FRONT DOOR.
THIS WAY YOU REMAIN SAFE WHILE PICKING UP
YOUR CUSTOM COOKIES.
Colorado Custom Cookies at the Colorado Bridal Show 1/6/19, The Curtis Hotel, Downtown Denver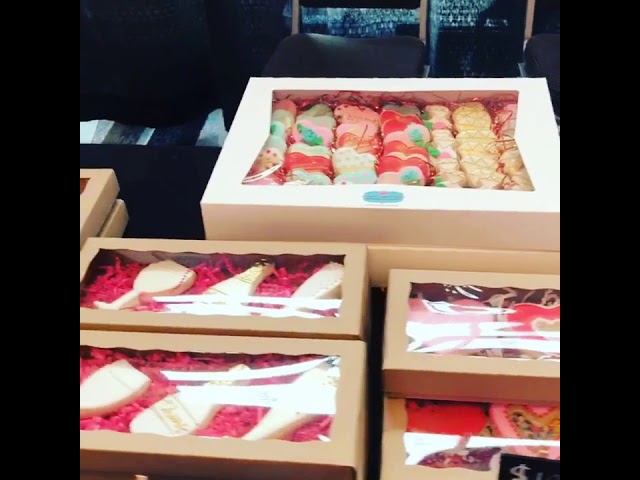 ORDERS - CALL, TEXT OR EMAIL

ColoradoCustomCo[email protected]

Cottage Bakery in Parker, Colorado

Hours: By Appointment Only
0

/